A global full-scale payment solution, breaking barriers in payments and revolutionizing the way merchants perform business; Altpay: Digital Commerce Gateway helps merchants at all purchasing touch points- before and after the point of sale. On the other end of the increasing challenges faced by merchants, according to Fintech ventures vertical Report of 2019, emerging technologies in the remittances and payments field in the MENA had grown by 15% in 2019 from the previous year, and have created new opportunities for merchants to revamp or build their digital ecosystem.
In a merchant network of highly advanced intermediaries, Altpay: Digital Commerce Gateway stands out with its end-to-end payment ecosystem integrated with a state-of-the-art merchant management platform. In a secure payment ecosystem, a payment card transaction involves two sides: the first between the payment card holder and the issuer bank, and the second between the merchant and acquiring bank; for the sake of this article, we are shedding light on the payment cardholder and merchant interaction, away from the banking network.
The role of Altpay: Digital Commerce Gateway in a customer-merchant interaction comes down to the below advanced payment and merchant management features.
Real-time monitoring: Receive unparalleled insights on payment transactions and customer spending trends in real-time, depict a lower risk of fraudulent activities as the merchant is aware of refunds, plan changes, or voids instantly using the merchant management platform provided at the convenience of a smartphone app.
Loyalty Management: Without heavy customization or merchant involvement, Altpay accounts for the complexity of adjusting offers, discounts, and specialized items for loyal customers using a robust Software as a Service loyalty platform that identifies existing customers, and their previous purchase-patterns to predict future purchase-decisions.
Secure Cloud Computing: Lower the risk of fraud or private-user data theft, Altpay: Digital Commerce Gateway is a PCI DSS 3.2x certified cloud-computing platform, meaning it allows for the seamless data flow transition, in which customer data is never stored-indefinitely to mitigate the risk of hackers accessing customer info.
Card Issuance & Card Management System: Perform instant customer enrollment and manage card usage insights. Control card stock, check inventory, card-spending behaviors, refunds, transfers, and payment transactions on a user-friendly web-portal interface. Altpay's Omni-channel model enables merchants to build innovative payment solutions such as physical payment cards or digital wallets that can be managed using real-time business rules.
Order Processing: Seamless integration of all order processing channels on a digital streamline value chain management platform that keeps the merchant in control of supply chains, and customer orders in real-time to enable the merchant to build a demand-driven supply chain strategy.
Interoperability: Merchant POS is a fundamental prerequisite for customer value proposition as it helps merchants gain traction in the digital payments space; Altpay PaaS acts as a "third party aggregator" in which it can connect the merchant to several providers, accept payments from several card issuers and payment schemes, as well as integrate to third party programs to allow merchants to participate in an Omni-channel payment ecosystem that holds a broad and compelling set of virtual and physical payments acceptance channels.
While these features were explained distinctively, we have yet to explore their mode of actions in creating value for merchant and customers alike.
Merchant Strategies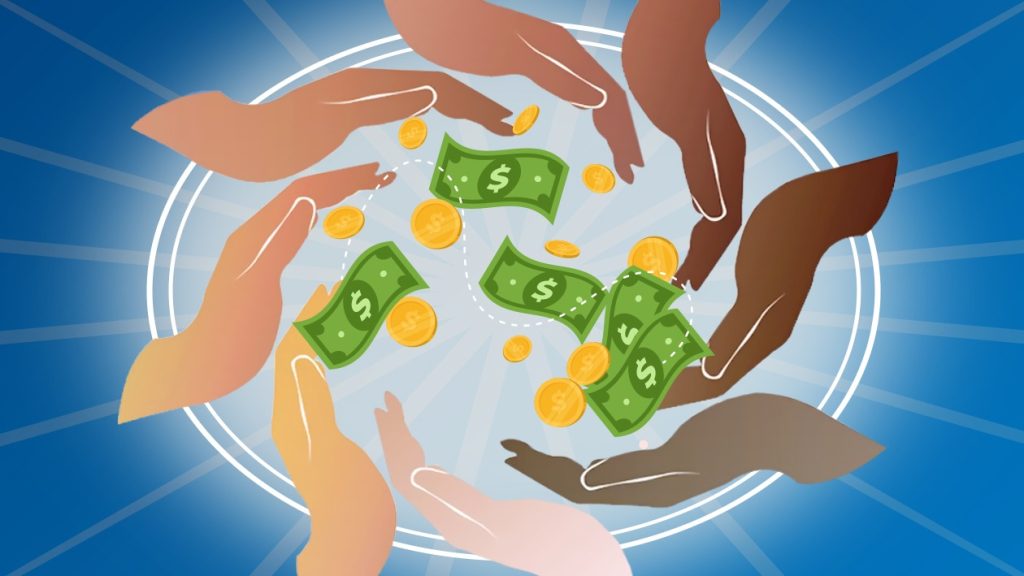 How do merchants get customers to pay more as unemployment rates plunge and customer behaviors change?
According to PWC Global Consumer Survey, consumers reported a 40% decrease in spending due to job losses or redundancy, and the percentage that will spend less after the outbreak had almost doubled to reach 36% of urban shoppers.
Following a continuation of decreased spending, merchants need to focus on their price and value proposition, as well as consider alternative payment methods such as loyalty points to drive customer engagement and help realize the value behind the digital payments ecosystems. This form of customer empowerment will generate a personalized customer experience aligned with their demand and previous purchasing decisions.
What experiences should I offer to attract customers?
One thing Covid19 had shaped for sure, is a change in consumption behavior; urban consumers are known as resilient-shoppers, but with lockdown measures and limited entertainment deals, consumers are looking for new experiences governed by safety and ease of accessibility.
Altpay: Digital Commerce Gateway offers multi-instrument payment acceptance, allowing consumers to wave alternative forms of cash at the POS. The hygienic and cost-effective QR codes and biometric payments, have been on the rise as new scanning technologies and biometric integrations are becoming smartphone-friendly. Altpay's smartphone-like apps allow for the multi-instrument acceptance of contactless payment cards, QR codes, and even biometric payments. Its aggregated interoperability allows seamless transaction experience at the merchant's POS.
You can meet your customers' demand and offer a personalized experience by offering a closed-loop payment card, that can be instantly ready to use and driven by a loyalty engine that rewards customers for their purchases and efforts, to transform their payment experience to a personalized experience where they can make convenient, and secure transactions, withdraw cash, or top-up their card with even more cash.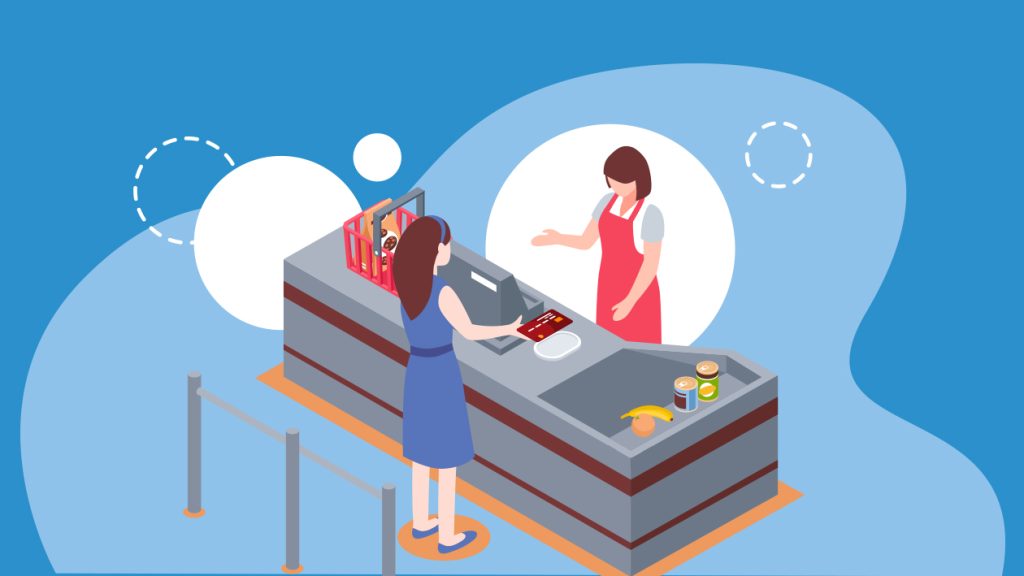 How will you keep customers close to you?
The modern consumer has mixed-interests, holding high regard for corporate social responsibility- topics that affect our lifestyle and society's wellbeing. Merchants with technologies and innovation built within their closed-network and physical premises have a greater advantage in the near term to keep customers coming back.
Altpay's accompanying order processing platform allows for co-branding and marketing opportunities, turning the POS and merchant's digital platforms into media platforms that can clearly communicate collaborative campaigns that aim to give back to the community, raise awareness on global warming, or promote alternative energy sources; Peter Freedman, managing director of "The Consumer Goods Forum" argues that companies without a "social purpose" will find it harder to engage with consumers and investors (KPMG, 2018).
What's Next
Today's consumer industry is undergoing profound disruption, demographic and economic shifts coupled with technological advances are reshaping markets and the competitive landscape faster than many companies can respond. These changes are creating a significant opportunity for the most agile and forward-looking companies. To be in the forefront, consumer retailers, manufacturers and their supply chain partners are taking steps to transform their companies into digital-first customer centric and fully integrated Omni businesses.
It's not a debate on consumer's riding the digital wave, but rather if merchants and merchant acquirers will keep providing innovation to enable a new form of shopping and a new digital payment experience, and build value through customer-centricity. Merchants will start to take action to improve customer well-being, and riding the digital transformation wave will aid in fostering the paramount complexity of business needs and customer expectations; in fact, according the Global Consumer Executive Top of Mind Survey, 29% of digital leaders in top manufacturing and consumer retail companies expect the main benefits of digital transformation to be rooted in better decision-making/ business planning, and creating a personalized customer experience.
The following criteria will cluster merchants as innovators that take care of their customers, or lagers that are struggling to adapt to the new reality of post-Covid19.
Invest in digital knowledge and employee digital fitness.
Revamp purchase journey with digital trends.
Establish inclusivity and transparency in business operations.
Develop new customer-merchant relationship and focus on solving traditional pain points.
Why Choose Infotec Systems?
At Infotec Systems, we are building a digital payments ecosystem that requires collaboration with our valued clients; we provide our valued clients with innovative cashless solutions and offer a comprehensive suite of technical & business support to help you pave the way towards the new digital ecosystem.
Our team is ready to help you on all the aspects of your digital transformation journey.